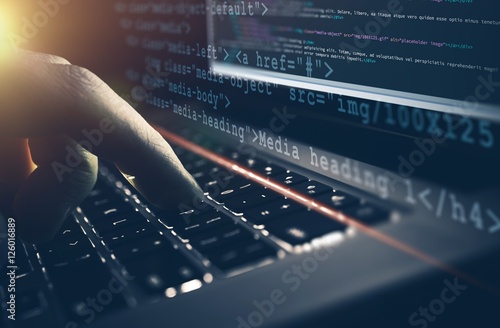 Internet marketing is increasingly becoming necessary for businesses. If you don't know how to drive your business forward, you risk ruining your chances of being successful.  If you would like to improve your Internet marketing efforts, here are the 5 best performing strategies for bringing more web traffic, helping you interact with new and returning customers, and coming up with a strategy that works.
1.     Search Engine Optimization (SEO) & Search Engine Marketing (SEM)
SEO and SEM allow for your website to appear on a list of search engine results. If you have a strong SEO strategy, your website will become associated with keywords people use to find your business. This leads to an increased possibility of the visitor choosing to work with your business when looking for businesses that offer your products or services.
2.     Proper Web Design
Web design is not usually considered a marketing strategy. However, it has the potential to influence the level of attention and amount of time visitors spend interacting with your business online. Your website is where all your Internet marketing efforts are centered. If you don't have a clean, interesting, and easy to read/navigate website you will still lose customers regardless of the time you invest in strategy development. Create a mobile-friendly, attention-grabbing, and up-to-date website.
3.     Email Marketing
Email has been around for quite a while but it is still quite effective. However, it is not just enough to send out emails. It is important to consider different email lists catering to specific needs of individuals presenting a personalized approach to your campaign. Examine the purchasing habits of your clients carefully and use the information to develop an appropriate strategy.
4.     Blogging
It is important to have a blog for several reasons including allowing you to optimize our search engine strategy and post new keywords consistently. Your blog can also be a place where you share information, offer advice, and connect with your clients. Trust is the first step towards a lasting relationship and blogging is the best way to build it.
5.     Coaches or Consultants
 
If you are not an expert in Internet marketing, it is a good idea to consult someone who is. You have hundreds if not thousands of Internet marketing consultants and coaches available to you. Many of these professionals can help point out the areas where you are making mistakes so that you can rectify them and become successful. Internet marketing coaches or consultants can be particularly helpful to small business owners that have to focus on other important business systems.
Final Thoughts
It is important to adopt the proper Internet marketing strategies since they will help to boost your business and you will start enjoying more leads, connections, and customers. The 5 strategies discussed in this article have all been proven to help businesses gain exposure. If you follow the tips discussed here, you will be on your way to developing a solid Internet marketing strategy that gives your business a significant boost.